The Annual IWG Global Workspace Survey.
Welcome to generation flex – the employee power shift.
Watch video
80%
said when faced with two
similar employment offers, they
would turn down the one that
didn't offer flexible working.
50%
of employees globally are
working outside of their
main office headquarters for
at least 2.5 days a week.
85%
confirm that productivity has
increased in their business as
a result of greater flexibility.
65%
of businesses say flexible
workspace reduce CapEx/OpEx,
help manage risk and consolidate
their portfolio.
Global research reveals flexible working matters to employees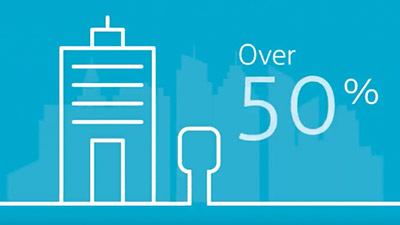 At the start of 2019, we gathered the opinions of more than 15,000 business people across over 100 nations. We asked them about the key drivers for flexible working, how it's being used by international businesses, and what perceived obstacles to introducing and increasing it still remain. The results show there's a major power shift towards the employee – they now have more input on how they work, and where they work. And businesses that understand this see boosted productivity, higher talent retention, and greater agility.
Download the report now to see the full results, and discover why flexible working is no longer a perk, but an essential for modern success.
Download report