Bangkok is set to benefit from a brand-new flexspace location with global expertise from Spaces and HQ and local colour from V-Sure Group
As the trend for flexible workspaces continues to grow around the world, IWG has signed an agreement with V-Sure Group that sees the launch of its first franchise partnership in Thailand. The deal is set to include an entire seven-storey building housing two established IWG brands, Spaces and HQ, over 10,000sq m in the Ratchathewi district of Bangkok, and will complement IWG's existing stable of flexspace in Thailand.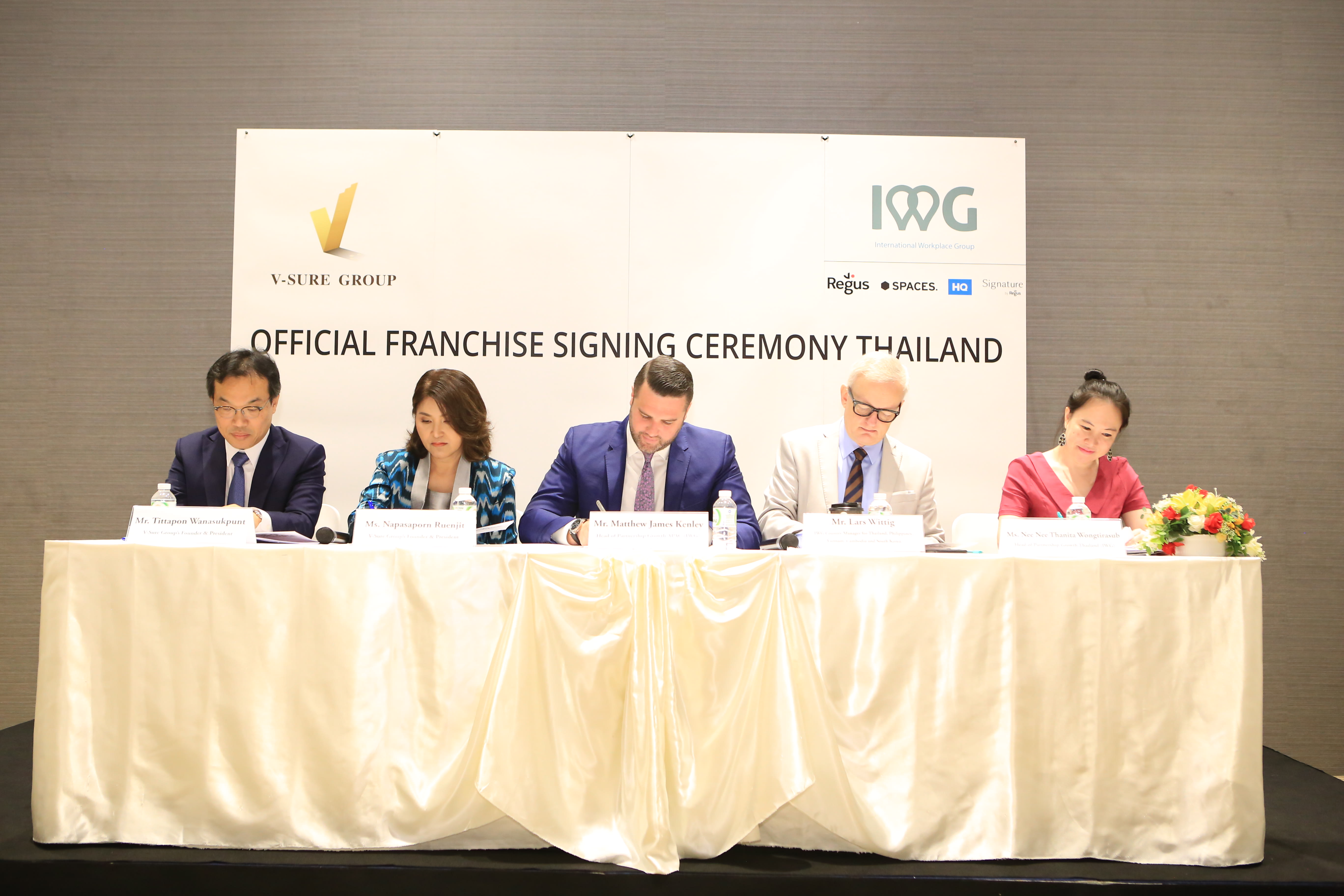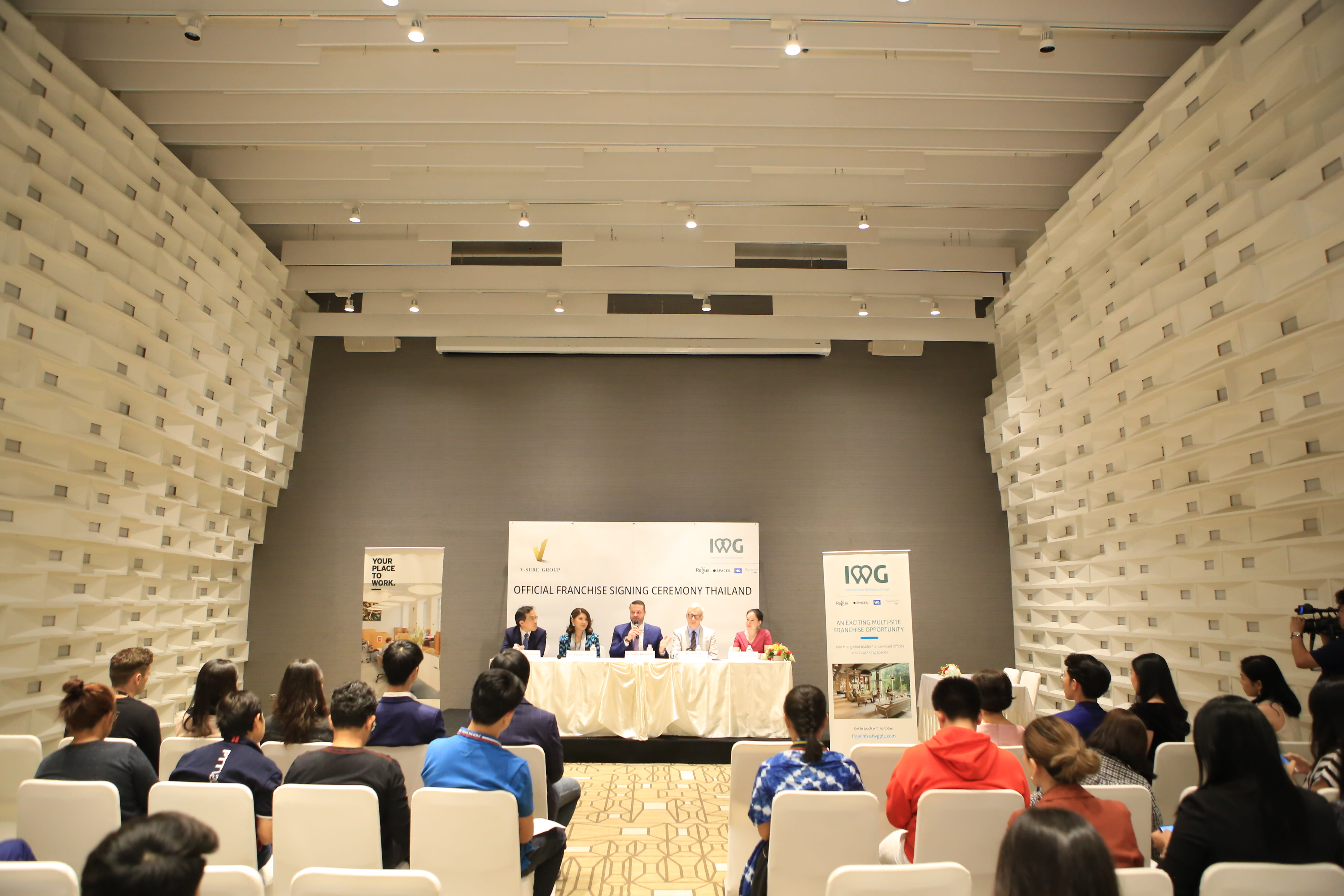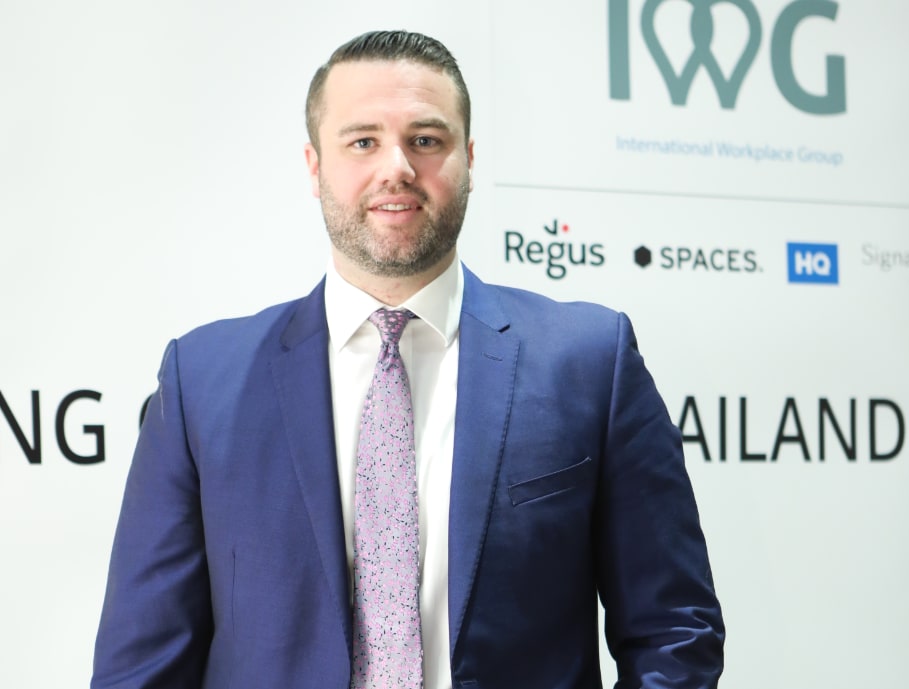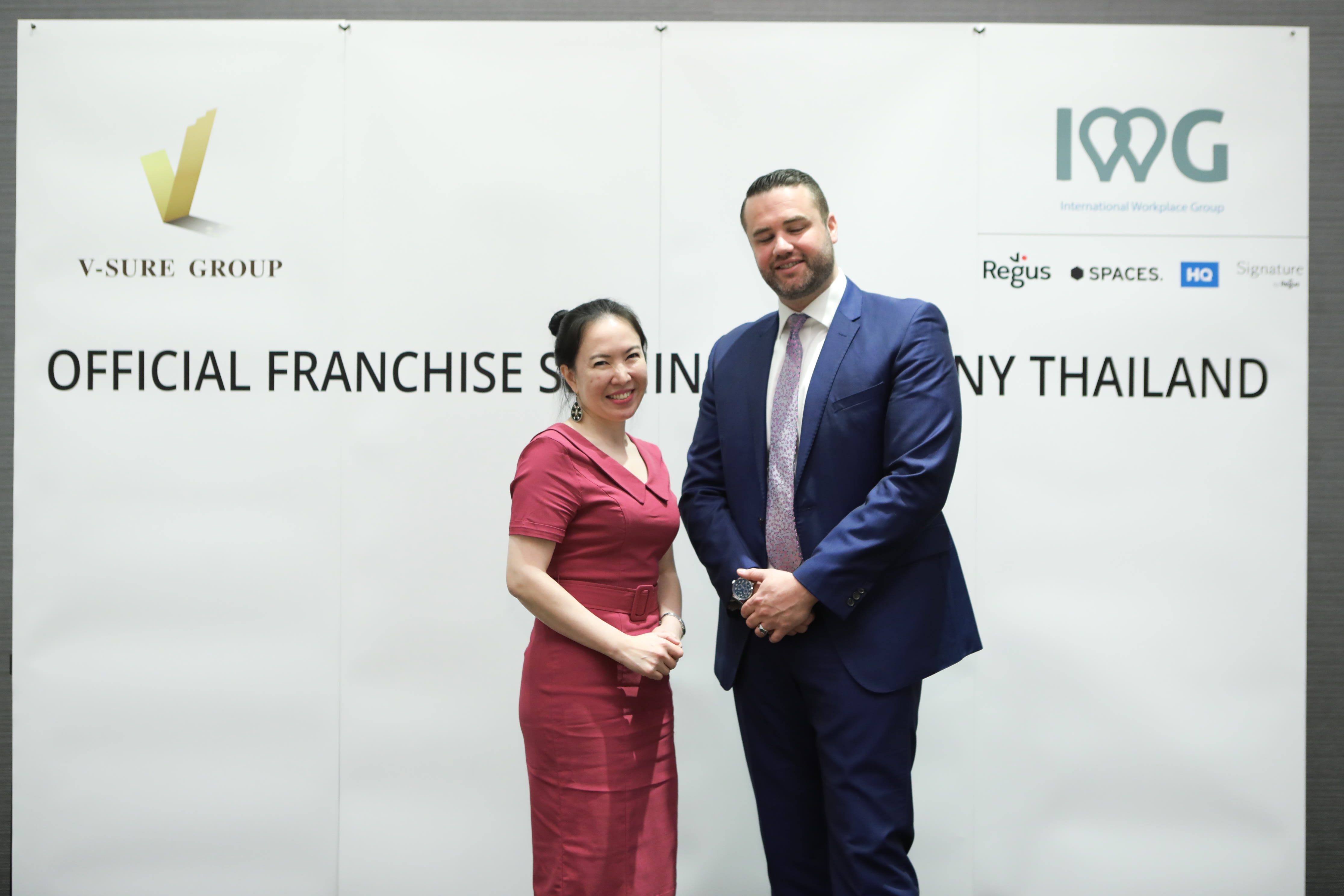 There are currently 26 locations in four major cities across Bangkok, Chiang Mai, Chonburi and Phuket, with Spaces Thailand already showing five locations in the capital. As the world's largest provider of flexible-office solutions, IWG is engaging in a rapid extension programme with the aim of increasing its global footprint from 3,000 to 30,000 locations primarily through its franchise model.
As one of the most entrepreneurial cities in Asia, flexspace growth in Thailand is widespread in many industries and across various sectors, from corporate satellite offices to plucky startups. "It is a great honour to officially seal this franchise partnership with V-Sure Group," said Matthew James Kenley, IWG's Head of Partnership Growth APAC. "This partnership with such a successful homegrown property developer will help us contribute to the city's economic growth by providing quality, professional workspace for domestic and international businesses," he added.
As remote working in Thailand continues to fuel the rise of flexspace in the country, the franchise model has grown in popularity as an investment vehicle amongst local entrepreneurs. Partnering with IWG offers franchisees a readymade package that includes advice on the best locations to open workspace centres; support with finding new buildings in an area; the structuring of floor plans to maximise revenues; IT and marketing services; and regular performance reviews with experts to track progress. Titapon Wanasukput, Founder and President of V-Sure, commented: "The serviced-office market is one of the most exciting growth sectors in real estate, and we are excited to be involved in this next frontier. Our partnership with IWG will enable us to bring the many world-class benefits of flexible working to the professionals and businesses in Bangkok."
As a gateway to the East for many companies around the world, the Thai capital was the logical choice for IWG's first standalone building: "We are seeing great demand in Bangkok for flexible workspace, driven by both entrepreneurs and large enterprises who want the financial and strategic benefits of a flexible model," according to Kenley. "Franchising is an important strategy for IWG to help us reach our vision of providing flexible workspace everywhere." Local partnerships are seen as a key component to the success of IWG's global expansion plans: "V-Sure Group has a proven track record and will be a strong franchise partner as we ramp up our presence in Thailand and expand our global position," he said.