The story of Tour & Taxis is one of riches to rags – and back to riches once again. Built between 1902 and 1907, it's located in what was one of Belgium's most thriving shipping and customs hubs, enjoying a prime position on the Brussel's Canal, and close to the grand former freight station, Gare Maritime.
Sadly, the buildings, with their jaw-dropping brick, glass and wrought-iron architecture, slowly fell into disrepair following the site's waning economic importance in the late 20th century and it lay abandoned for years.
Now, however, it's finally having new life breathed into it, thanks to a colossal redevelopment project, which boasts 4,000sq m of corporate buildings, residential spaces, food and retail outlets, parks and a day nursery. Powered by solar and geothermal energy, the complex is also carbon neutral and, importantly, developers hope the project will regenerate the deprived area surrounding the site.
It has been described as one of the most original real estate projects to take place in Belgium in the last 50 years and Spaces Tour & Taxis is a proud part of this exciting new chapter in the site's history.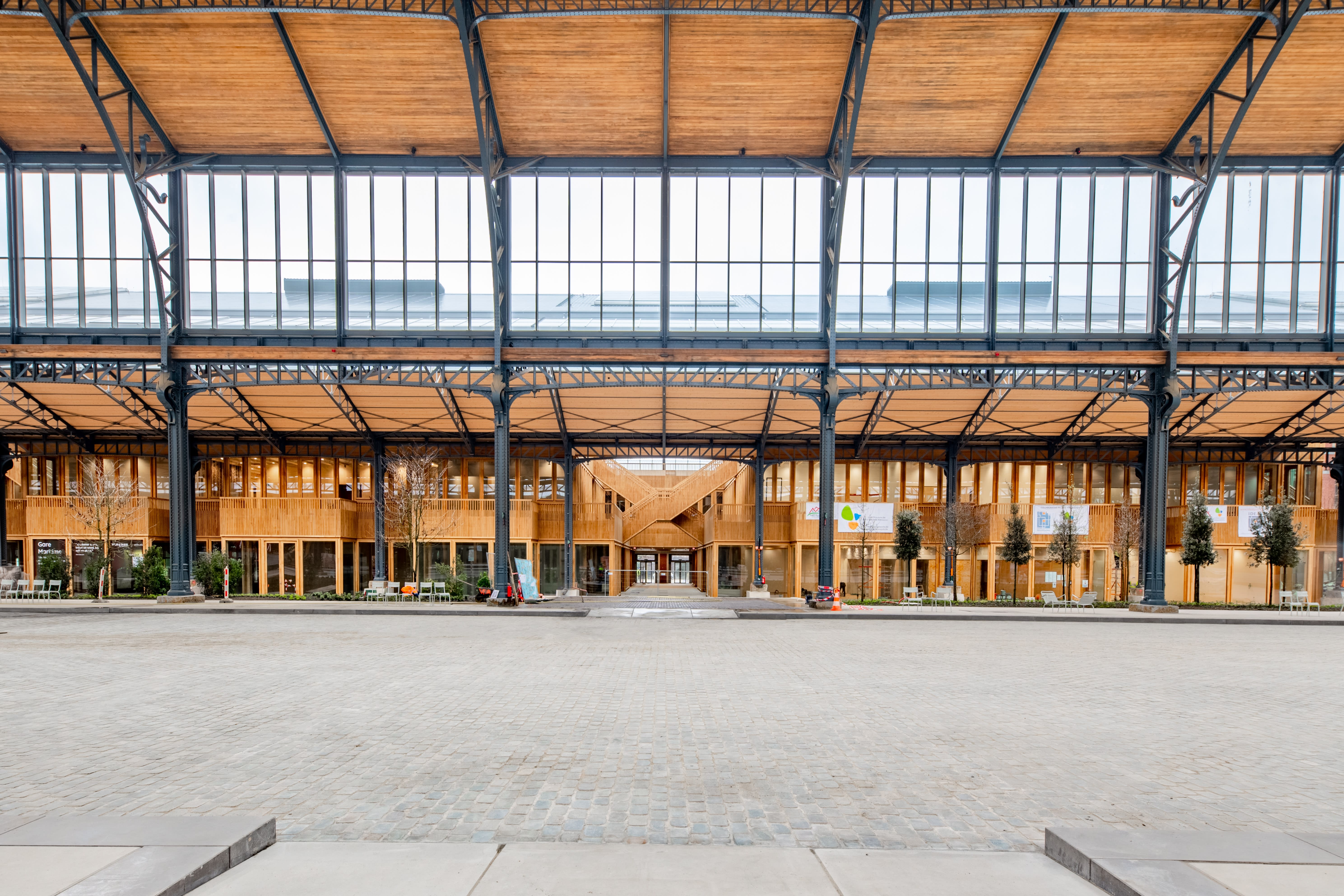 A magnet for businesses
Featuring seven meeting rooms, 83 private offices, 21 dedicated desks, breakout areas, events space and superfast Wi-Fi, Spaces Tour & Taxis is already building a bustling community of businesses from across sectors, from IT to recruitment, and of all sizes, from entrepreneurs and startups to larger corporations.
Indeed, Salesforce and Zurich Insurance are already big-name clients using IWG centres in the country, and it's expected that Tours & Taxis centre will be a magnet for some of these corporate giants.
William Willems, IWG Regional General Manager for Belgium & Luxembourg, describes Tour & Taxis as a "city within a city" and believes the diverse community working and living within the complex will become the Spaces centre's unique selling point.
"It's a big regeneration project in a difficult district, which will now be fantastic," he says. "It's close to the Brussels-North railway station and they are building a bridge over the canal to facilitate access from the station to the site."
Promising growth
Unsurprisingly, the Covid-19 pandemic and new national lockdown measures have impacted on the project, preventing retail outlets from opening their doors as planned and forcing many Spaces customers to once again work from home.
Nevertheless, Willems is optimistic about the future of the centre and the country's flexspace market in general. IWG is the largest provider of office space in Belgium, with a total of around 100,000sq m in centres across 45 locations.
He adds that, since the first lockdown in spring, the Tour & Taxis location has seen slow but promising growth. It's currently at 25% occupancy and, despite Covid-19, expects to quickly reach 80%. Its excellent location means that lots of large corporations have indicated they will use the centre again as soon as they are allowed 'back to the office'.
A bright future
In further positive news, Spaces is excited to also be opening another 3,000sq m location at the Brussels-North station and a 3,200sq m space – featuring an extensive roof terrace for events – next to the Law Courts of Justice to cater for its large client base of lawyers.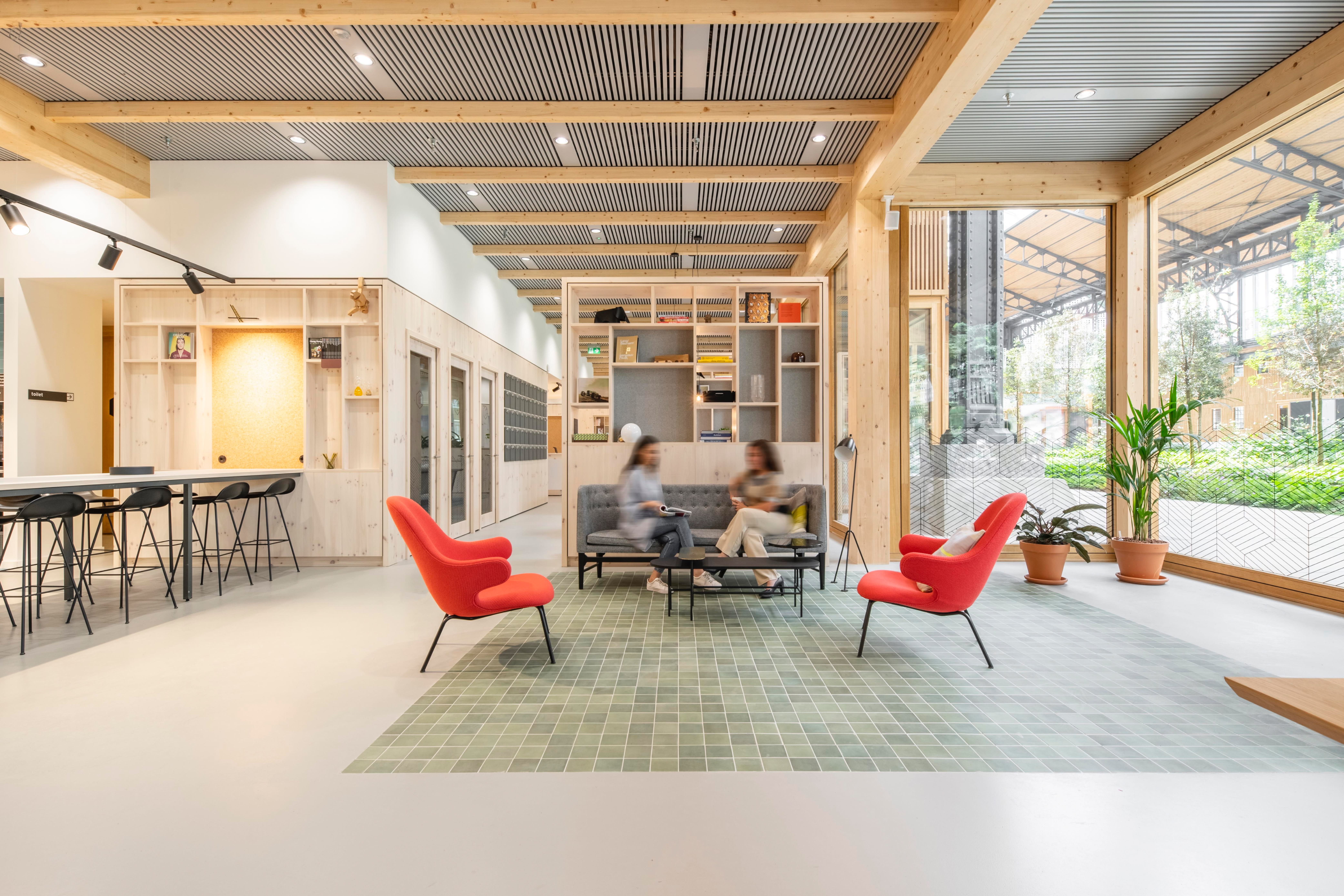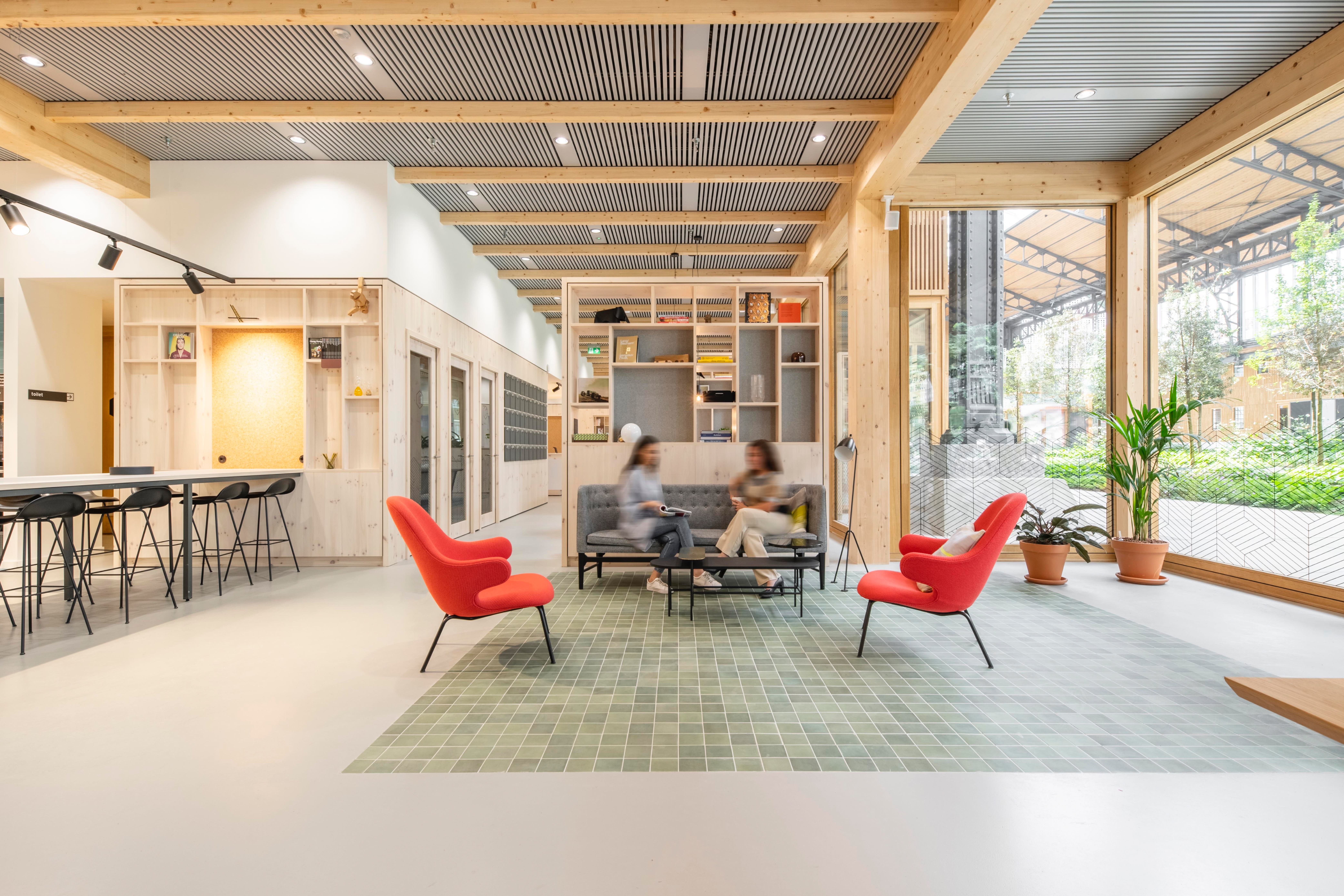 Willems claims the appetite for more flexible workspace solutions will continue to grow once the pandemic is over, with companies increasingly choosing to downsize or even abandon central headquarters in favour of offices closer to employees' homes or important public transport hubs.
"It's been a difficult time for everybody and there's been a slowdown in demand, especially during the first wave of the pandemic," he explains.
He adds: "I'm convinced that as soon as Covid-19 is over, people will jump on our solution. Why? Because we are flexible, which is really important. There is no cash investment, it's an opportunity to network, and they can work anywhere they want to – whether that's closer to home, near a train station for ease of commuting, or in another country. Plus, we're offering all the services they need to focus on their business."
IWG has an expanding portfolio of flexible office solutions and helps thousands of agents across the world find the right office space for their clients. Get in touch with us today to find out more