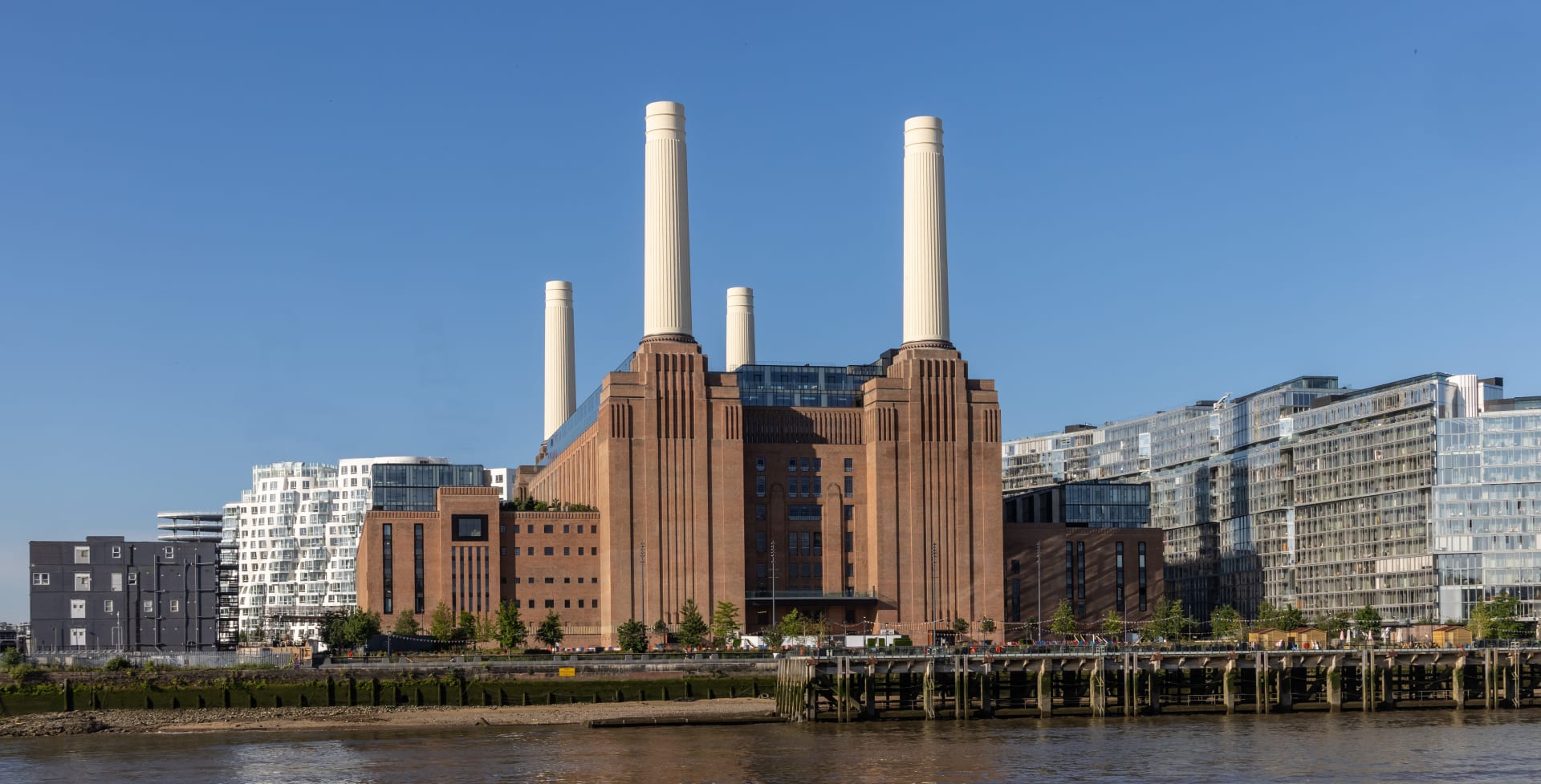 The Chrysler Building, Battersea Power Station, the Shanghai Tower – some of the world's most iconic buildings that could be yours to use. Here are ten of our global offices that will add serious kudos to your business.
An office should be more than a building and a desk. More than a place that you turn up to for work. An office can be the beating heart of your business. A place where staff feel inspired, proud, and motivated. When you work in an iconic building you become part of history and global culture, and that can be an intoxicating mix.
Battersea Engine Room, London
Set in the historic turbine hall of the restored Battersea Power Station, our newest flagship office is due to open in early 2023. The Engine Room will be the first flexible workspace to open at the redeveloped site, with views of the Thames and an inspiring Art Deco interior that nods to the heritage of this iconic London Building.
The 42-acre redevelopment is predicted to generate 20,000 jobs when it is fully open. Once complete it will be home to over 25,000 people and also features a luxury hotel, theatre and 19 acres of open space. A new London Underground station also connects the site to central London, ensuring it is a connected and thriving urban hub.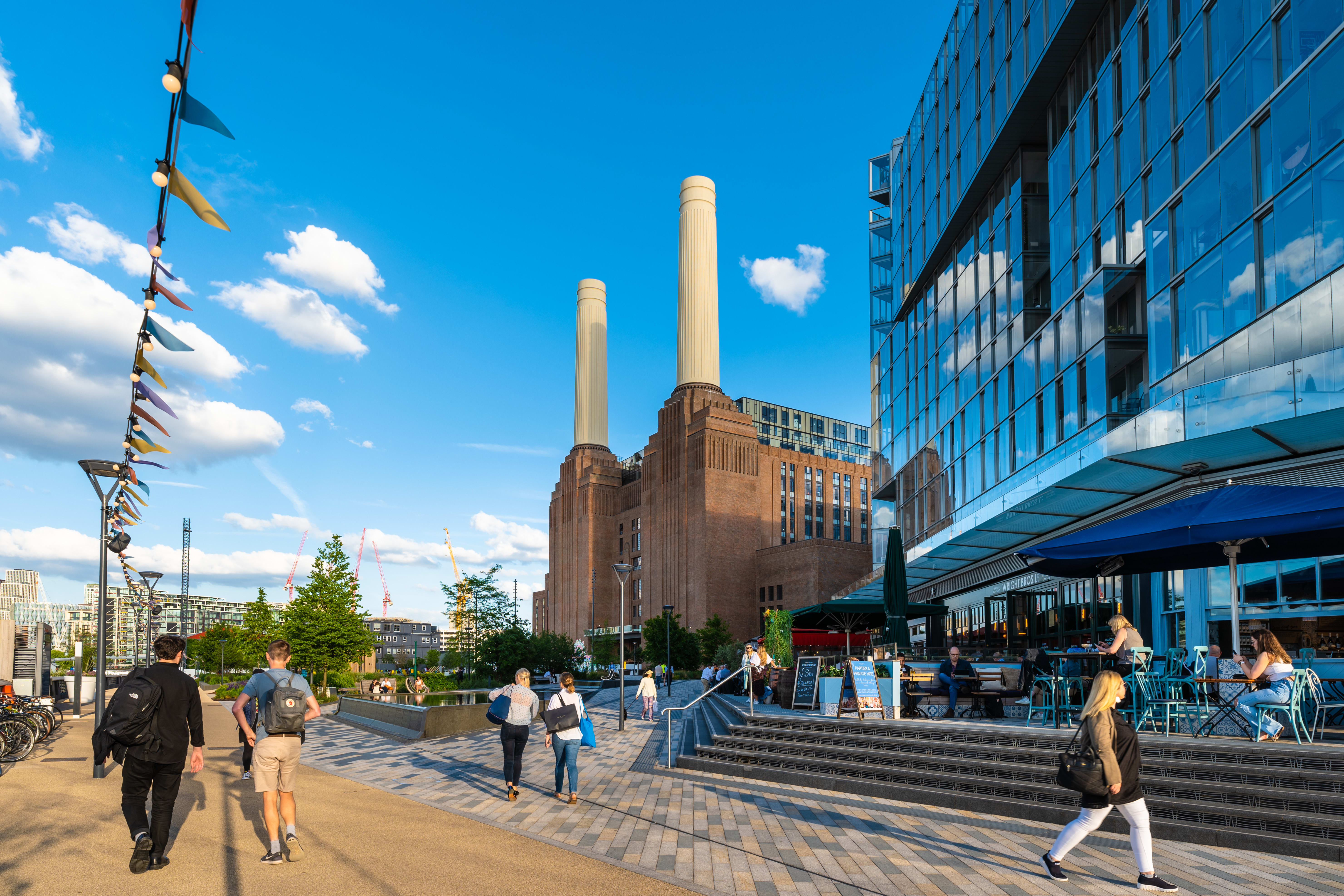 The Chrysler Building, New York
This world-famous landmark has featured in films, songs, and the millions of images of New York's famous skyline. It's got a heritage and history that can't fail to inspire, and the modern offices, belonging to our workspace brand Spaces, are spread over four floors – you can imagine the views. With regular networking events, a buzzing sense of community, and all the Midtown restaurants, shops and bars at your disposal, there aren't many more impressive addresses to sign off your email.
Tour & Taxis Gare Maritime, Brussels
Sitting within the glass and wrought-iron frame of Brussels' eye-catching Gare Maritime building is the Tour & Taxis Spaces workspace, seamlessly blending old architecture with new. It lies just north of the centre of Belgium's capital, and is part of a bustling campus of corporate buildings, residential spaces, food and retail outlets, parks and even a day nursery. Like Battersea Power Station, Tour & Taxis was a former industrial site that fell into disrepair and abandonment towards the end of the 20th century, before a colossal redevelopment project brought the famous building back to its former glory. The designer offices and meeting rooms create a productive atmosphere for those lucky enough to walk through its doors, while the central location means you can easily access attractions like the Magasin 4 Concert Hall and Barlok Live Music Venue.
Shanghai Tower, Shanghai
'Super-tall', 'mega-tall' - the Shanghai Tower is described as many things. However you name it, it is definitely one of the world's most impressive structures. A feat of engineering and imagination, working from our Spaces office there puts you at the heart of the bustling Lujiazui Financial and Trade Zone. Whether it's creative flair or entrepreneurial spirit that drives you, this is one of the world's most exciting and productive places to work.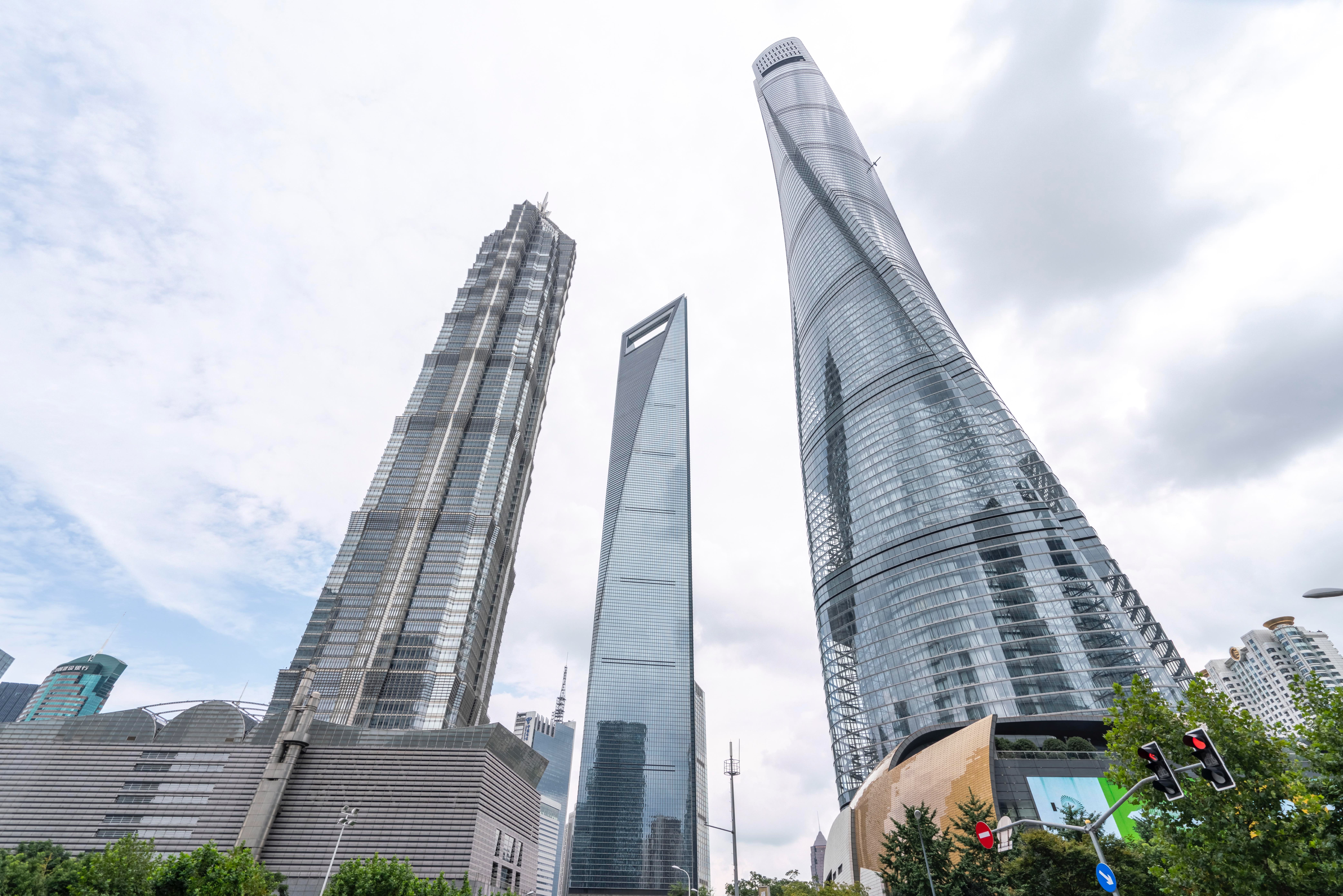 Bahrain World Trade Center, Manama
Ultra-modern, the two halves of Bahrain's World Trade Center rise like sails over the city skyline. Designed with sustainability in mind, three wind turbines link the buildings, which form part of the five-star Sheraton Hotel complex. Our ninth-floor Regus workspaces have unobstructed views over the Gulf, and designer décor that is all about modern comfort. A health club and an array of restaurants are all on site.
St Mary Axe (The Gherkin), London
Taking an office at The Gherkin means you will be sharing a space with the Stock Exchange and the Bank of England. If you want to add weight and prestige to your business, then this glass-clad icon, part of our Signature brand, is the perfect address. Enjoy regular networking events, luxury facilities and cafes, restaurants, and meeting rooms where you can host guests with style.
Messeturm, Frankfurt
This postmodern building, designed by architect Helmut Jahn, is known as 'The Pencil' by Frankfurt locals – it's easy to see why. At 63-storeys it stands over the city offering dramatic views and all the convenience of a city centre location. Our Regus offices sit on the ninth floor, where the large windows fill the space with light. A lounge, café and riverside restaurants are all part of the day-to-day experience.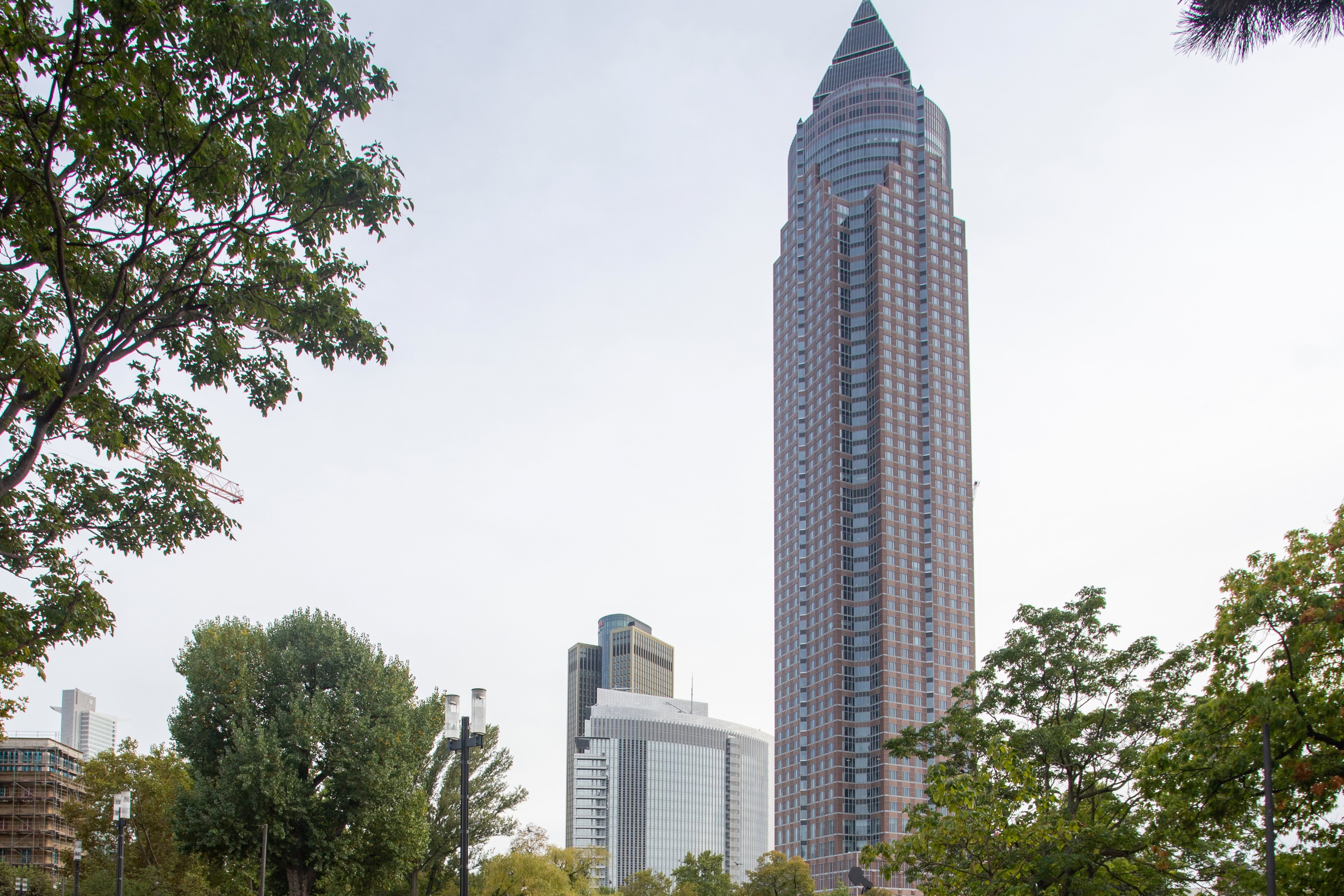 International Commerce Centre, West Kowloon
The Hong Kong International Commerce Centre is a 108-storey skyscraper with panoramic views of the mountains, the harbour, and the city. Anchor tenants include some of the world's most prestigious investment banks but interspersed throughout the building and the surrounding areas are a host of small and medium sized businesses that are soaking up the buzz of ambition. It has also become a popular choice for Asia-based satellite offices. Take your break on the 100th floor observation deck, or head to the onsite health suite after hours. This office, which is part of our Regus brand, is about modern luxury, with everything in easy reach.
Duomo, Milan
Situated in the bustling centre of Milan, our Duomo office at Via San Raffaele blends clean, modern lines with historic Italian soul. Feel inspired by the energy of the city, grab a proper Italian coffee in the morning and the freshest food at lunch. Or, take a moment to get away from it all on the roof terrace and admire the historic rooftops. Our light-filled offices, part of our Signature brand, are well connected, while a mix of meeting rooms and breakout areas can elevate client meetings.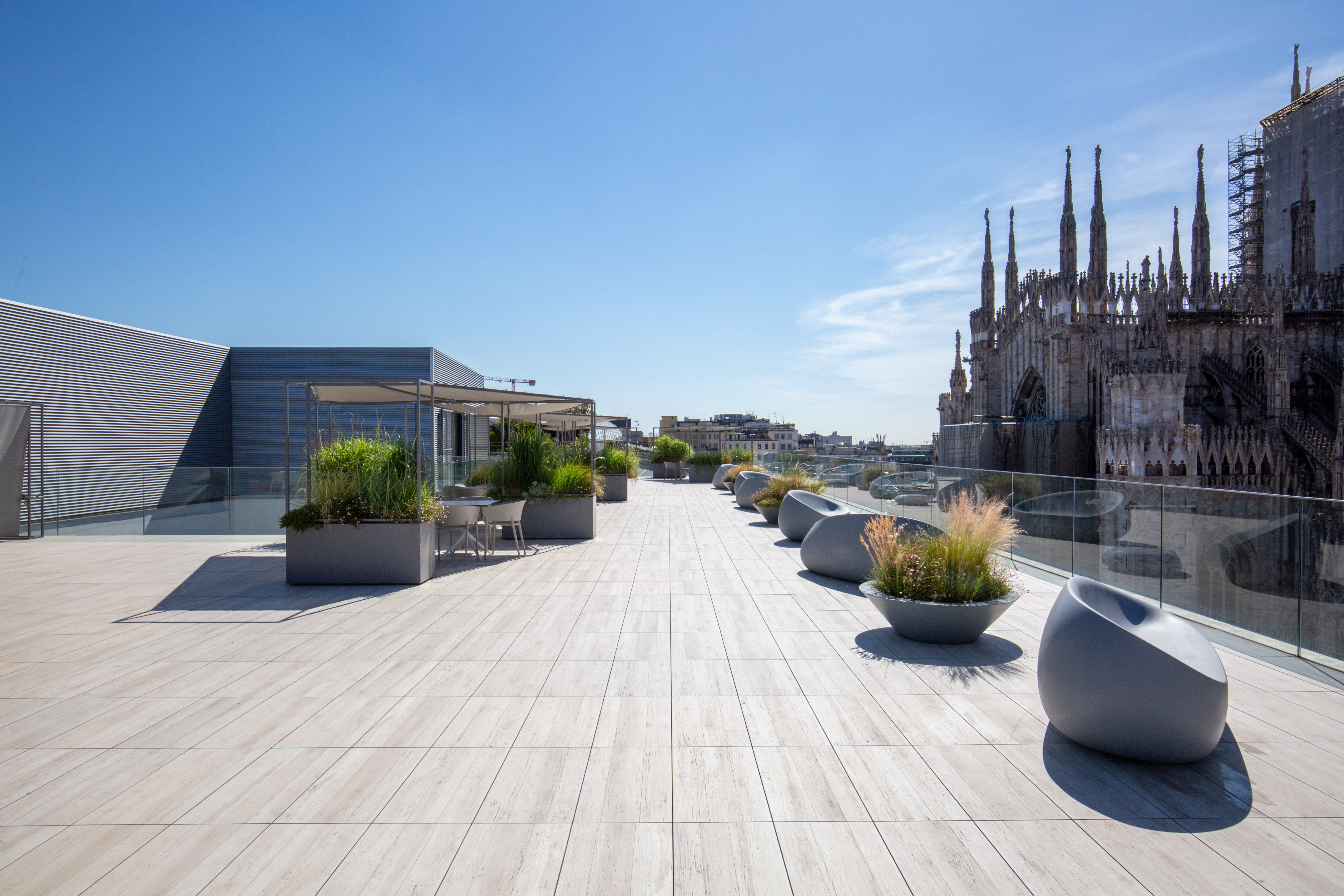 John Hancock Center, Chicago
Look out across Lake Michigan or take in the energy of a classic American skyline, the 100-storey John Hancock Center is a world class hub of innovation and creativity. Centrally located in Chicago's Magnificent Mile district, our Regus offices here keep you connected, relevant and energised in this fast-paced city. The centre has onsite gym facilities, parking, and an outdoor seating area for when you need to get away from it all. The Signature Room restaurant on the 95th floor is also a great place to impress clients.
Read more to explore our iconic offices around the world and find out how we can help your business.